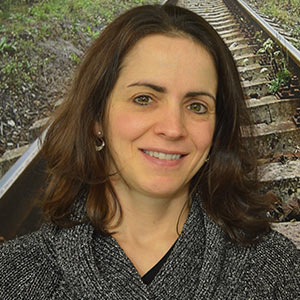 Dr. Sandra Cassolato was born and raised in Guelph Ontario and completed a Bachelors of Science Honours degree in Biomedical Sciences at the University of Guelph. She completed her dental school training at the University of Toronto, followed by a one-year hospital residency at Mount Sinai Hospital in Toronto. She has always had a passion for orthodontics and was privileged to obtain her specialty degree in orthodontics at the University of Toronto graduating with a Masters of Science Degree.
Serving the community of Don Mills and the surrounding areas is an honour for Dr. Cassolato. She also has loved living in Don Mills as it has the community feel of a small town and also offers the amenities of a large city.
Dr. Cassolato was lucky to meet her caring and loving husband James in dental school. Away from the office, Dr. Cassolato enjoys spending time with her husband, Dr. James Noble, and their four kids Jacob, Emma, Ella and Jayden at the park and in their backyard pool. She also enjoys jogging, rollerblading, volleyball, and tennis.
Dr. Cassolato's practice philosophy is to work together as a team with each of her patients to achieve an aesthetically beautiful and functional smile and occlusion. She could not be more proud of the devoted staff at Orthodontics at Don Mills who are dedicated to providing each patient with excellence in customer service and outstanding clinical care.
Dr. Cassolato is excited to welcome you, your family and loved ones to Orthodontics at Don Mills!