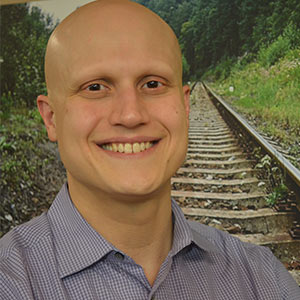 Dr. James Noble completed his BSc and DDS degrees at the University of Toronto followed by a one-year hospital residency at Mount Sinai hospital in Toronto. He then ventured to Winnipeg, Manitoba to complete his specialty training and MSc in Orthodontics at the University of Manitoba which has been rated as the second-best orthodontic program in the world.
Dr. Noble's primary focus is his private orthodontic practice and he is also a staff orthodontist at Holland Bloorview Kids Rehabilitation Hospital where he is involved in the treatment of patients with cleft lip and palate, craniofacial anomalies, disabilities and acquired and congenital anomalies. Dr. Noble also serves as the orthodontist for the Children's Aid Society of Toronto.
He is an Adjunct Professor of Orthodontics at the University of Seton Hill in Greensburg, PA and is a visiting lecturer at the University of Manitoba department of orthodontics. He is a past-president of the Toronto Orthodontic Club and sits as a reviewer for eleven dental and orthodontic peer-reviewed journals and is a member of the Journal of the Canadian Dental Associations Expert Panel of Reviewers and Advisors.
Dr. Noble is also an Associate in Dentistry at the University of Toronto and has previously taught orthodontics at the University of Toronto and served as a graduate and undergraduate instructor at the University of Manitoba, and the Orthodontist for the Manitoba Centre for Craniofacial Differences.
For the past 19 years, Dr. Noble has been actively involved in scientific research and publication.   He has had the opportunity to present his research internationally and has authored or co-authored over 40 peer-reviewed publications in addition to two book chapters. He acts as a consultant to orthodontic manufacturers on the development and innovation of orthodontic products and lectures to orthodontists internationally on the use and biomechanics of orthodontic temporary skeletal anchorage devices.
Dr. Noble's passions are people and orthodontics. Orthodontics provides him with the chance to develop a relationship and inspire his patients, and to practice the art and science that he loves. He is humbled and privileged to serve his patient's and provide excellence in orthodontic care for them.
On a personal note, Dr. Noble lives in Don Mills and spends his free time with his beautiful wife Dr. Sandra Cassolato and their four children Jacob, Emma, Ella and Jayden. When not at the office, Dr. Noble can be found at the park with his kids, or enjoying their backyard pool.