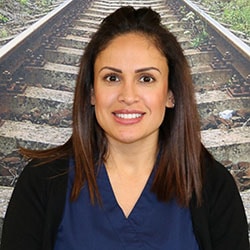 Dental Hygienist
Hi my name is Bri, I am one of the registered dental hygienist here at Orthodontics at Don Mills.
I have been a hygienist for 9 years and I love my job! I enjoy working in orthodontics because of all the amazing people I get to meet and I love being a part of their journey in achieving a beautiful, healthy, confident smile. We have a lot of fun here; laughing and sharing each others day to day stories. It's Great!
In my free time I enjoy watching movies, cross-fitting, and eating delicious food with my family.
I can't wait to meet you!