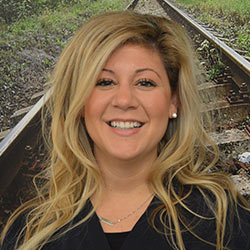 Treatment Coordinator
My name is Olga and I am the Treatment Coordinator at Orthodontics At Don Mills. I am a Toronto native and love being part of such a diverse and vibrant city. I completed the Level II Intra-oral Dental Assistants program at George Brown over ten years ago and have maintained my membership with the Ontario Dental Assistants Association since that time.
I love working in orthodontics because of the personal interaction we have with our patients and appreciate the results we get to experience once a patient has completed treatment. Moving forward I am excited to expand my orthodontic knowledge. Dr. Noble is an amazing teacher and I feel privileged to have the opportunity to learn from him.
Providing outstanding professional orthodontic care is my main goal for all of our patients at Orthodontics At Don Mills. I am very excited to be part of such a wonderful outgoing team who possess the same goals as I do. Although I have just recently joined the team I feel right at home with everyone.