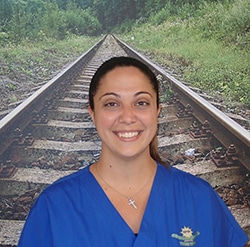 Front Desk Patient Coordinator
Hello! My name is Selina and I'm the Front Desk Patient Coordinator at Orthodontics at Don Mills and ecstatic to be apart of the team. I was born and raised in Richmond Hill and attended George Brown College for Dental Office Administration and treatment coordination. I've been working in the dental industry for over 8 years.
I have had braces for 6 years and love my smile. I enjoy watching the progress of braces with other and seeing the end result with a beautiful smile. On my spare time I love to spend time with my husband and daughter, hang out at the cottage and travel.