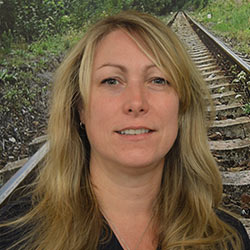 Practice Manager
My name is Shelley and I am the Practice Manager at Orthodontics At Don Mills. I moved to Toronto over 10 years ago from the little town of Banff Alberta where I spent the better part of a decade. I have to say that I am very impressed with the community feel that such a large city offers.
My journey in dentistry began as a Level II dental assistant and soon progressed to Dental Center Manager. I am a proud member of the Ontario Dental Assistants Association, Canadian Dental Assistants Association and a staff member of the American Association of Orthodontics.
I've always had a passion for healthcare and Dentistry seemed like a great choice. I love orthodontics because I love working with people and developing the relationship with them. It's truly an amazing feeling see someone have the confidence to smile again.
I can't begin to say enough about the team at Orthodontics At Don Mills. They are simply amazing people and I am privileged to be part of such a dynamic team. We want nothing more than for our patients to feel comfortable and confident when they walk into our practice. We take pride in the relationships we build and the smiles we help create are truly worth a thousand words.