Please join us in welcoming Jasmin to the Orthodontics at Don Mills team!  Jasmin comes to us with a big smile on her face and 8 years of experience working as an orthodontic dental hygienist.   We are excited to welcome Jasmin and give her a big smile and welcome the next time you come to the office.  Below is Jasmin's bio: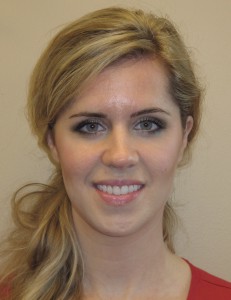 Hello, my name is Jasmin and I am an orthodontic dental hygienist here at Orthodontics at Don Mills. I was born and raised in a small French town
approximately 10 hours north of Toronto named Kapuskasing.
I went to Cambrian College for Dental Hygiene in Sudbury and graduated in 2006 on the Dean's Honour List. I have been working in the orthodontic field since 2007. It is a pleasure to be working in a practice that has quality treatment and produces such beautiful smiles!! I love seeing our patients confidently walk out with a beautiful and healthy smile!
In my spare time, I like to relax at home with my husband and our two toddlers. I enjoy baking, sewing, and exploring the world through the eyes
of our children.
I can't wait to meet and work with you in attaining your beautiful smiles!