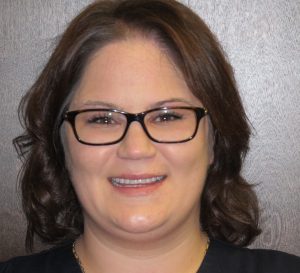 Hello!  My name is Kirstyn and I'm excited to be part of the team at Orthodontics at Don Mills with Dr. Noble and Dr. Cassolato! I have had the pleasure of working in orthodontics for over 10 years. One of the things I enjoy most about my career is to see how transforming a patient's smile can change their lives. I love getting to know our patients, asking them about their day, their lives, getting to know them and watching their self confidence grow with their braces or Invisalign treatment.  Having been through orthodontic treatment myself, I can relate to all of the positive and also the challenging aspects of orthodontic treatment. We all know wax is your best friend! Wax on, wax off!  But we also know that the end result will have us smiling for the rest of our lives.
I am born and raised in Toronto and love this city!  I am also grateful for my wonderful husband who has supported me throughout my career! He makes my life brighter every day. I enjoy spending time with my family, friends and my cat Peeko!  I also love singing!  If you hear a beautiful voice singing tunes in the clinic, that's me!  I also enjoy cottaging, fishing, gardening and I really love barbecuing and smoking delicious Italian and Greek meats on our patio.
I look foreword to seeing you all at your next orthodontic appointment! I'm so excited to be part of the Orthodontics on Don Mills team. We have a wonderful team of talented, dedicated and hardworking people who work hard to give you an amazing experience and a great result.  Thank you for this amazing opportunity to serve and I look forward to seeing your smile!