You'll notice a bright, new beautiful smile at Orthodontics at Don Mills – our new dental hygienist Sueli! Sue beings with her many years of experience working in the orthodontic field.  Please join me in giving Sueli a warm welcome to our dream team!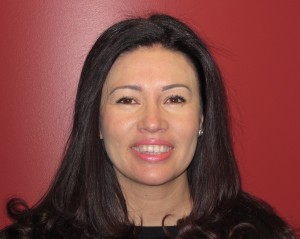 My name is Sueli and I came to Canada 15 years ago from Brazil with a dream to become a successful professional. I chose dental hygiene due to previous experience as a dental technician specialized in orthodontics.
My career experience is extensive, having worked for various private dental offices, orthodontist offices and dental laboratories. I also has done some volunteer work at Yonge Street Mission which assists young adults that can't afford dental treatment. I love to work with kids and young adults so this gave me great satisfaction, being able to be a preventive educator and promote oral health.
Being an Orthodontic Dental Hygienist is one of my passions. I love orthodontics and I take pride in promoting the best oral health care possible for my patients and the community.
I am a also a member of Ontario Dental Hygiene Association and the Ontario Dental Hygiene Orthodontic Study Club. When I am not working, I enjoy spending time with my lovely little dog Heyme, biking, hiking, snowboarding, and roller blading.